Robert Gray, M.B.A.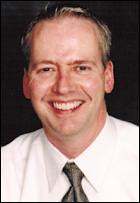 With 25 years of consumer research consulting experience as a foundation, Robert ensures that all Gray Insight studies incorporate his extensive survey design and analysis capability. Since 1982, Robert has conducted an extremely wide range of studies, with particular expertise in overall market assessment, strategic brand positioning, communications tracking as well as both new product development and forecasting. In all projects, Robert is committed to the values of integrity, accuracy and actionable results. He believes in creating leading edge approaches that delve into customers' thinking to uncover new and usable insights and is a firm believer in integrating data from multiple sources to isolate and validate key insights and provide a holistic view.

Robert's primary goal is to find the right balance between meeting a client's need for information with sensitivity and understanding of the questions. He has extensive experience in consumer research in both Canada and the U.S. related to strategic planning, brand positioning, communications and new product development, having worked with multiple international packaged goods companies and brand management teams. He is also an experienced moderator, having led discussions on a wide variety of topics and issues and in numerous industries. His consulting work has focused on such Fortune 500 companies as Ford, Chrysler, Unilever, Masterfoods USA (formerly Uncle Ben's and Kal Kan) and Diageo (makers of Smirnoff and Baileys).

Prior to forming Gray Insight, Robert was President of Pelegrin Gray Research (PGR) in Los Angeles. At PGR, he helped develop unique research methodologies to provide clients with detailed knowledge of their target consumers' core motivations and produced both presentations and reports distinguished by the actionability of their findings and the strategic recommendations they offered. Before joining PGR, Robert was a partner at Commins, Wingrove in Toronto, where he functioned as an "external" Research Director for a number of packaged goods clients without internal research departments.

Robert received his B.A. in history and an M.B.A. from York University in Toronto, Canada and is a member of the MRA (Marketing Research Association), including having received Professional Researcher Certification (PRC) from the MRA.

In addition to his responsibilities as President of Gray Insight, Robert is also President of Insightlink Communications, a specialist in conducting employee research studies. Insightlink can be reached by clicking here www.insightlink.com

Marilyn Mitchell, Ph.D.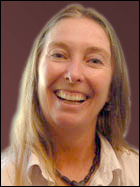 Marilyn Mitchell has extensive experience in quantitative and qualitative research design, interviewing techniques, cultural analysis, survey development, sampling and forecasting. Her work in consumer, public policy, business-to-business and organizational research enables her to bring breadth and insight to strategic research issues.

Marilyn previously held positions as a Vice President at Pelegrin Gray Research, consultant for Hewitt Associates, as Vice President of Hispanic Market Connections and as Corporate Manager of Product and Market Strategy for Nissan North America.

Marilyn received her B.A., M.A. and Ph.D. in cultural anthropology and B.S. in biology from the University of California at Irvine. She has lectured on research techniques at UCLA and USC. She is the author of Employing Qualitative Methods in the Private Sector, a SAGE Publications book.

Thelma Beam, B.Sc., M.B.A.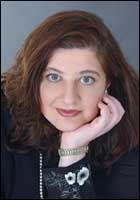 Thelma Beam has rigorous training both in research methodologies and psychotherapy. As a Psychotherapist and Certified Hypnotherapist who is regularyl exposed to the complexities of the human psyche, she has learned not to believe what people say. Instead, she looks for the unconscious and unstated motivations that have such a profound effect on human behavior.

Through her work applying established psychoanalytic principles to the issues faced by corporations today, she has served the needs of clients in Canada and the U.S. such as: Morgan Stanley, USAA, Assurant Solutions, RBC Financial, Corinthian Colleges, Ernest & Julio Gallo, Quaker Oats, and SCAN. Her background includes experience as an Archetypologist with Dr. G.C. Rapaille of Archetype Discoveries Worldwide and she is also the co-author of "Laws of the Jungle: Dating For Women Over 40".

Thelma has an MBA (York University), and a B.Sc. Specialist degree in Psychology (University of Toronto). She is also a Certified Hypnotherapist, a Certified Regression Therapist and holds a certificate in Psychodynamic Studies. She is a member of the National Guild of Hypnotists, the American Association of Professional Hypnotherapists, and the National Federation of Neurolinguistic Psychology.



Laurie Kersten, B.A.

Laurie has been helping solve difficult strategic problems for marketing professionals since 1985. Her early career was focused on consumer communication challenges - through her work as a strategic account planner, first at Foote, Cone & Belding, later at Campbell-Mithun, and finally at Carmichael Lynch, where she was Associate Director of Research and Account Planning.

After leaving the agency world, Laurie worked as an ideation facilitator and moderator at Ideas To Go, Inc., a major U.S. provider of ideation and new product development assistance. She worked with Fortune 500 clients such as Kraft, Pfizer, and American Express on projects that ranged from new product concept development and product positioning to training in creative problem solving (CPS) techniques.