INSIGHT ACCELERATOR CLINICS
(Quali-Quant Research and Dial Focus Groups)

A drawback to traditional market research approaches can be the time required to gather the various types of qualitative (qual) and quantitative (quant) insights that are needed to make good decisions. Today's competitive environment makes these inputs a must-have, while compressed communication and marketing cycles often make their timeline a "can't-do."

Given this increased pressure on time and budgets but without any decrease in the information required, Insight Accelerator Clinics, using Gray Insight's "quali-quant" research approach, meet the need for multiple types of research findings through a single, real-time data collection setting. Insight Accelerator Clinics give you virtually instant insight into consumer attitudes, preferences and needs from both a qualitative and a quantitative perspective. Using dial research as the tool, clients see Insight Accelerator Clinics as the ultimate quali-quant research technique, giving them the confidence they need to make crucial decisions. With such an effective combination of speed and research rigor, Gray Insight's Accelerator Clinics deliver market research decision-makers the peace-of-mind that comes from having a partner every step of the way to meet their research goals on time and on budget.



A Unique Research Methodology

Insight Accelerator Clinics are a unique research methodology that utilizes wireless dials to collect data from groups of pre-recruited and qualified consumers. Research participants instantly provide anonymous and unbiased feedback to the material viewed and the survey questions asked. The results are simultaneously transmitted via local area network to a central computer that aggregates, processes and sorts the information according to desired criteria. This information is then instantaneously displayed on viewing monitors to moderators and clients, who may use it to get a good picture of the results as the data collection is occurring.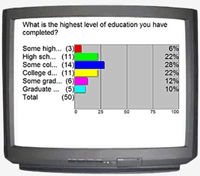 Participants can easily answer questions, provide feedback and communicate opinions using the dials, which are small handheld devices. Since all results are collected electronically, participants are not influenced by the opinions of others in the room. For example, during Presidential debates, CNN, FOX and MSNBC have used dials for testing moment-to-moment reaction among voters and to provide their viewers with real-time line graphs and charts showing audience reactions.

Many Different Uses

Dial focus groups are used for TV, movie and other types of media audience research, as well as for a host of market research applications, to get anonymous group feedback. Jury research, with its need for second-by-second evaluation, often employs dial focus groups as well.

Advertising evaluation, concept testing and product testing are among the ways Gray Insight uses Perception Analyzer (PA) dials for its market research. Use of these wireless handheld dials are just one of the tools that help Gray Insight provide actionable research for our clients on everything from packaging design to brand evaluation to the market potential and assessment of new products. Collecting group data with wireless dials means fast, efficient aggregated data output, which can also be examined by sub-groups and even by individual respondents. As part of Gray Insight's unique "quali-quant" approach, a professional moderator also conducts a focus group or evaluative discussion at the end of the data collection session to provide a deeper look into the "whys" behind the dial responses.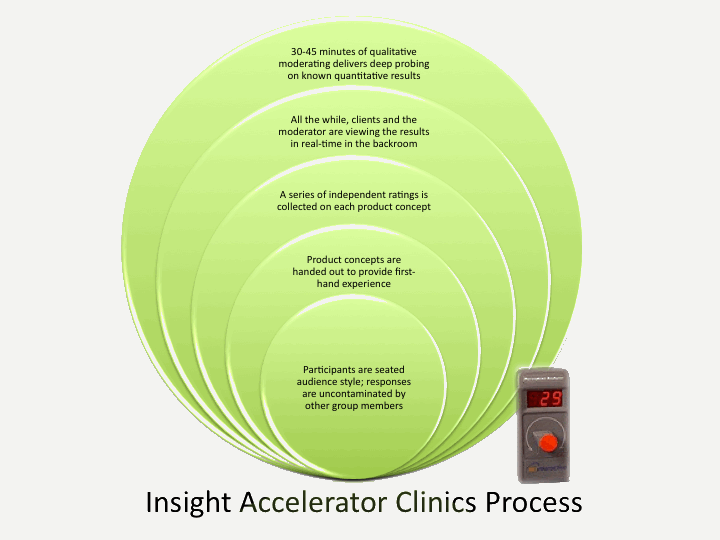 Many Types of Questions

Many different types of questions, from basic to advanced, can be used in dial focus groups. The types of questions used will depend upon the subject matter being tested and the type of data being gathered. In any single study, one or more types of questions might be appropriate and this mix of questions can be easily accommodated. Each type of question has its own "results screen" designed to convey information in an understandable and comprehensive way and each screen can be customized to fit specific needs.

Key Benefits of Insight Accelerator Clinics

The key benefits of Insight Accelerator Clinics include:

Enabling immediate decision-making and faster, more successful implementation of market strategies
Evaluating many different types of stimuli ranging from audio/visual material to aroma to taste and touch/sensory characteristics
Effectively combining quantitative data with qualitative insights, based on the in-person moderating at the end of the survey session using the findings that were just collected
Taking place in a central location where clients can observe the data collection in action
Replicating the data collection in multiple cities or markets
At Gray Insight, we have used Insight Accelerator Clinics to help decide:
The style, design and packaging icons for the redesign of a technology product
The preferred product concept and product formulation for a wide range of pet foods, including both dog and cat foods
Reaction to advertising aimed at such diverse audience as seniors, prescription medicine buyers, side dish users and trade school student prospects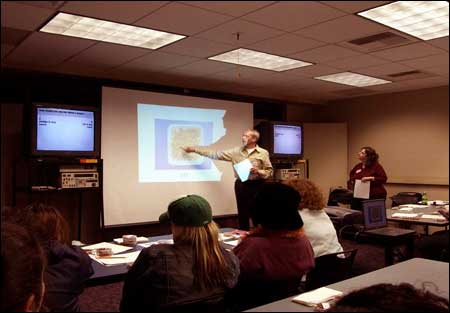 For an initial, no-obligation research consultation or to book a Gray Insight Capabilities Webinar, please complete the following form: